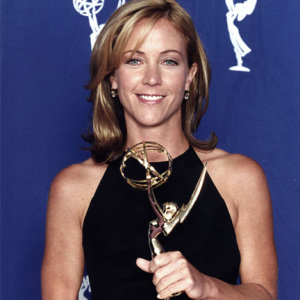 CREATIVE DIRECTOR . DESIGNER . LIVE ACTION DIRECTOR
Suzanne Kiley is a Four-time Emmy Award winning creative director, designer, and live action director. Her expertise includes creating a brand identity specific to broadcast, promo, corporate, and medical clients. This includes corporate identity, creating web spots, logo design, web design, and all areas of on-air motion graphics and print. Kiley has extensive experience in television, with broadcast image branding, launching networks as well as many rebrands of networks, and TV Titles. She has lead large and small creative teams of designers, working with producers, writers, editors, and overseeing all aspects of shooting through to post production. Kiley has directed live action for commercials, promos, documentaries, marketing videos, and music videos. Kiley recently completed 35 physician web spots for Baylor College of Medicine. She has a full knowledge of Illustrator, Photoshop, In Design, and After Effects animation.
Kiley has won Emmys for directing and designing the opening title sequences for ER, The Oprah Winfrey Show, The Bold and The Beautiful and The Ricki Lake Show. Kiley also conceptualized, directed and designed the opening titles for Chicago Hope, Picket Fences, Profiler, Boston Legal, According to Jim, Nature PBS, The Brotherhood of Poland, New Hampshire, UC Undercover, Madigan Men, Bull TNT, The Comedy Central Roast of Denis Leary, and Discovery Expedition.
Suzanne Kiley spent five years as a Creative Director at Pittard Sullivan, LA, and has worked for top studios, and networks including CBS, NBC, ABC, FOX, CNN, PBS, Disney, Paramount, Warner Brothers, Discovery Channel, Showtime, Starz, Encore, E Network, Lifetime Network, Creative Director for the launch of Direct TV, ABC College Football, The Learning Channel, and Comedy Central. She won a BDA Gold Award for her directing work on the VH1 Black History Month campaign.
As an independent lead Creative Director, she lead her team launching the network branding for Channel 5 UK, and created the rebrand for The Playboy Channel. She has directed commercials, titles, and campaigns for PBS Nature, Oxygen Trackers, Burger King, NFL FILMS, AT&T, Gatorade, Disney, Fox Sports, Skintimates, LA Looks, Ohio State University, Silver Hammer, Suntory Brandy XO.
Kiley has directed various promos for a network series including Showtime's The L Word, Weeds, and Starz original series Headcase and Hollywood Residential. She also co-directed famed-rapper MC Lyte's music video "The Wonder Years" which premiered to rave reviews on MTV and VH1. Kiley directed a behind the scenes/documentary for the Irish film "Truth About Kerry", as well as directing the opening titles for the feature. She won a GOLD BDA PROMAX Award for directing a series of spots for VH1 Black History Month with Common and Missy Elliot. She also worked with BET to create and direct a campaign for BET "rip the runway". Suzanne Kiley grew up in Connecticut, and began her career in Boston. She was based in Los Angeles, CA for 20 years, and is currently living in Ponte Vedra, Florida.